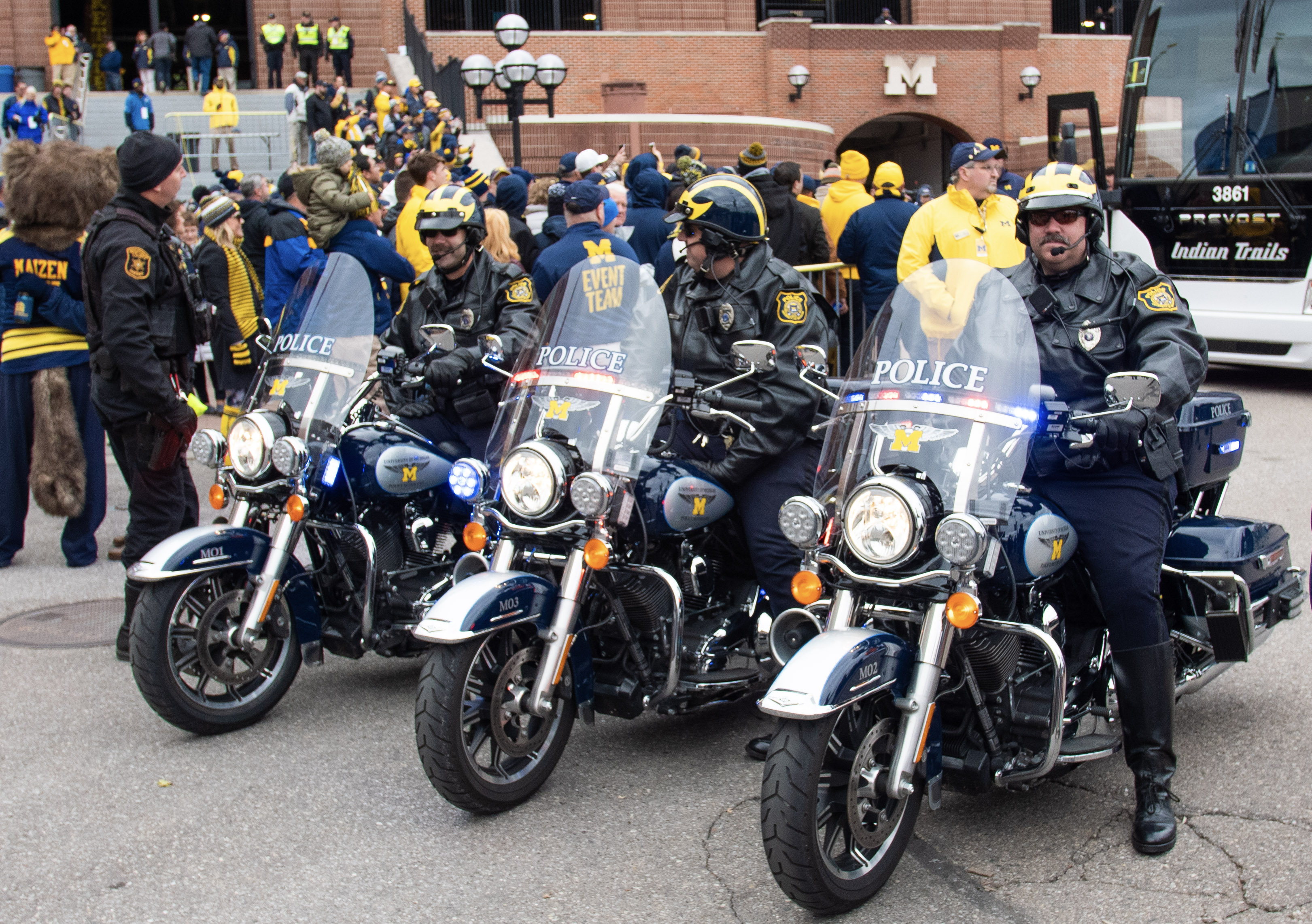 The University of Michigan Police Department (UMPD) is a full-service community-oriented law enforcement agency dedicated to promoting a safe and secure environment for students, faculty, staff and visitors. We recognize the special requirements of an educational environment and work to promote safety and responsibility through education, prevention and community policing.
UMPD police officers are licensed by the Michigan Commission on Law Enforcement Standards (MCOLES), and have full authority to investigate, search, arrest and use reasonable force, if necessary, to protect people and property under Michigan law and the U-M Regents' Ordinance.
Our Units
Our Goals
We aim to:
Effectively respond to crime and safety issues
Help reduce the conditions that contribute to crime
Help reduce the fear of crime
Increase community involvement in resolving safety and security issues
Our Approach
UMPD officers are encouraged to establish and maintain long-term working relationships with community members and university units. We use problem-oriented policing principles, which means that we take a preventive approach, aiming to eliminate the problems that cause crime or allow it to occur, rather than just reacting to events.
Our Partnerships
The UMPD has a cooperative relationship and works very closely with the Ann Arbor Police Department, as well as other local, state and federal law enforcement agencies in matters of mutual concern. The Washtenaw County Law Enforcement Mutual Aid Agreement assures that each police agency in Washtenaw County agrees to aid other agencies in need of law enforcement assistance, and is just one example of the cooperation between area police agencies. The university also contracts with other Michigan law enforcement agencies for athletics and other special events.
Our Command Staff
Robert (Bob) Neumann

Chief of Police
(734) 763-3434
mcopbob@umich.edu
Crystal James

Deputy Chief of Police
(734) 763-3434
cdjames@umich.edu


Melissa Overton

Deputy Chief of Police & Public Information Officer
(734) 763-3434
mbolyard@umich.edu