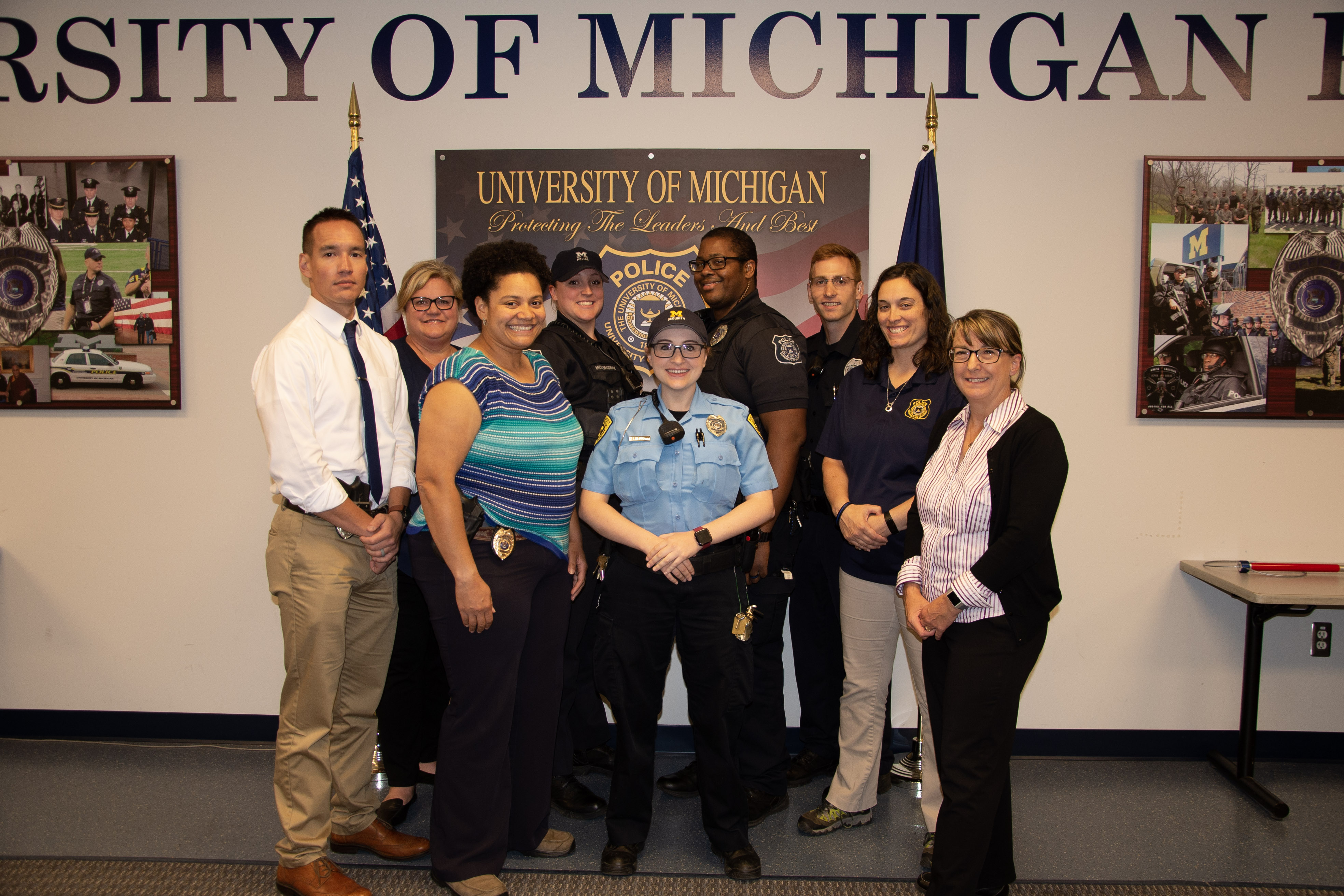 Our Special Victims Unit (SVU) of the U-M Police Department (UMPD) assists those who have experienced interpersonal violence, such as sexual assault, intimate partner violence, dating violence, stalking or child abuse. Our officers ensure survivors are treated with compassion and respect while navigating the criminal justice system and prioritize holding offenders accountable.
OUR SERVICES
SVU conducts thorough investigations of interpersonal violence incidents and helps guide survivors throughout the process. Additionally, we work closely with various organizations to connect survivors with a variety of resources including:
Medical assistance
Police reports
Safety planning
Personal Protection Orders
Accommodations for housing, academics, transportation and work
Counseling and support groups
Legal advocacy
We partner with confidential and free advocacy groups, such as U-M's Sexual Assault Prevention and Awareness Center (SAPAC) and SafeHouse Center.
OUR GOALS
The Special Victims Unit (SVU) aims to:
Educate the public to help prevent interpersonal violence incidents
Increase reporting of interpersonal violence
Conduct thorough investigations
Hold offenders accountable
OUR APPROACH
SVU officers start by believing and have expertise in the trauma-informed approach. Our survivor-centered investigative process is designed to better serve the special needs of survivors and reduce barriers to reporting. Through our educational outreach efforts, we also aim to stop interpersonal violence before it happens.
Contact us:
In an emergency, always call 911.
To report an incident or contact SVU, call (734) 763-1131.
What we investigate
WHO WE ARE
Maureen Burke

Lead Police Officer, Special Victims Unit
(734) 763-8391
moeburke@umich.edu




Margie Pillsbury




Lead Police Officer, Special Victims Unit
(734) 763-8391
mpillsbu@umich.edu
A special guide, Our Community Matters, has been developed by the university to help you make decisions about what to do when a sexual assault occurs.
For more information on domestic violence and stalking, visit the U-M's Abuse Hurts webpage.