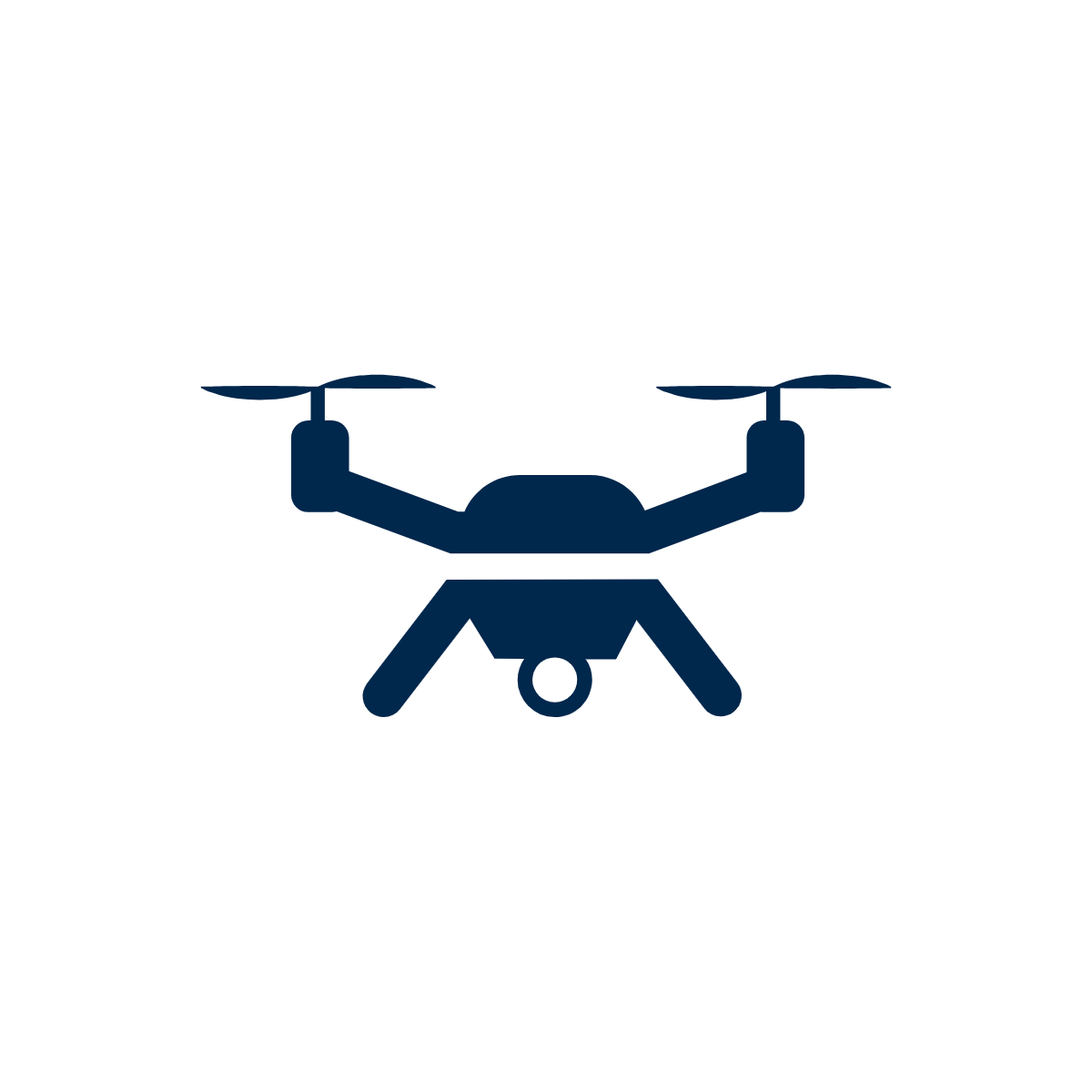 Unmanned aerial vehicles (UAVs), commonly known as drones, are not permitted to operate, take off or land from, on or over University of Michigan property.
U-M property is defined as any building or property owned or controlled by the university.
The law is described in Article XVI in the U-M Regents' Ordinance.
Violations of the ordinance can result in a civil infraction, misdemeanor, fine and/or impoundment of the drone.
Exceptions to the Regents' Ordinance
Use of UAVs for law enforcement purposes by law enforcement officers
Use of UAVs indoors, provided that such use

occurs in a university space or building that has established policies and procedures to permit the safe operation of UAVs and
is conducted in accordance with those policies and procedures

Use of UAVs in any outdoor campus locations that have been designated by the University for such use, provided that such use is conducted in accordance with the policies and procedures applicable to those locations
A written waiver from the Ann Arbor campus Executive Vice President and Chief Financial Officer or their written designee(s) or Dearborn and Flint campus Chancellor or the Chancellor's designee
U-M has established the faculty-led Institutional Autonomous Systems Committee (IASC) to provide a review and approval mechanism for anyone wishing to operate a drone on U-M property.
Football Game Day Restrictions
In addition to the above guidelines, the Federal Aviation Administration prohibits the usage of drones within a three-nautical-mile radius of an NCAA Division I football stadium on game days beginning one hour before kickoff through one hour after the conclusion of the game.
What to do if you see a drone
If someone is operating a drone on campus, please contact DPSS at (734) 763-1131.
You also can read additional information on reporting suspicious behavior.