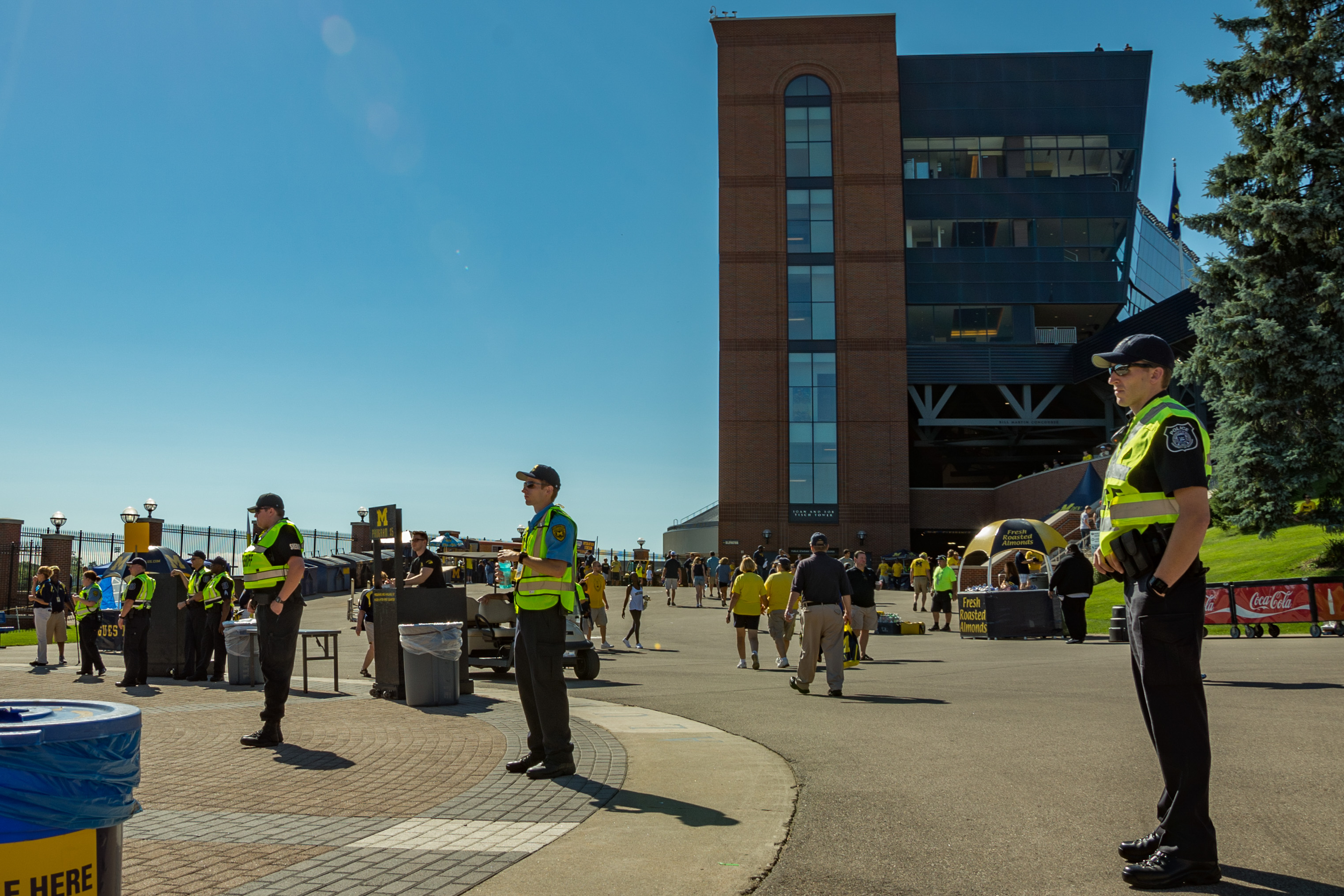 If you have security concerns for an upcoming U-M event, the Division of Public Safety and Security (DPSS) Special Events Unit can assist with coordination, planning and security staffing. From a major sporting event to a controversial speaker visit, we can help determine your security needs and will do all we can to ensure the protection of participants and property.
Our Services
Event security consultations
Event security awareness briefings on threats and hazards
Contract security guard requests (requires DPSS approval)
For all of your event security needs, fill out this form and a member of our special events team will contact you.