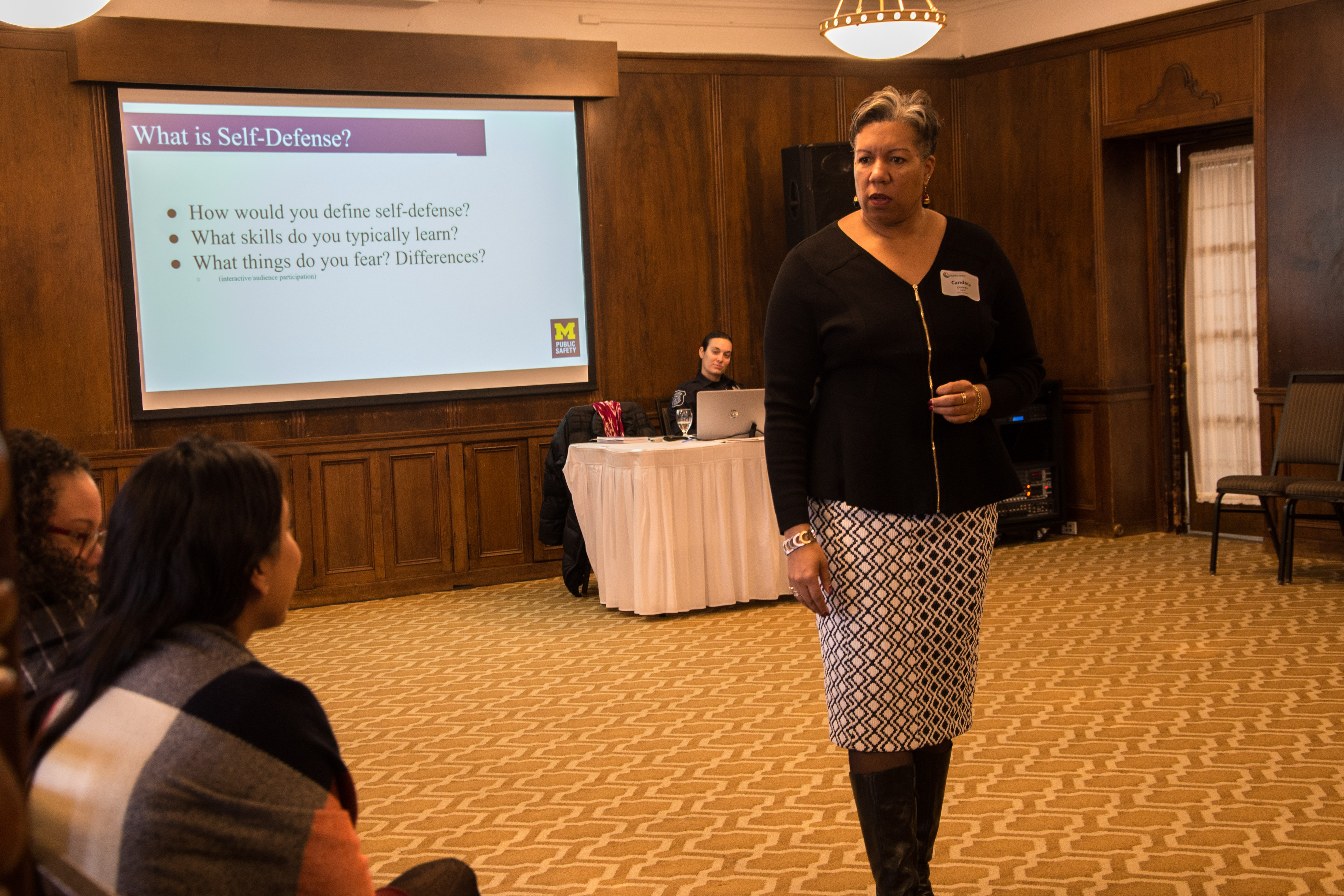 U-M students, faculty and staff are invited to take control of their personal safety by learning physical and verbal strategies to counter violence through our empowerment self-defense workshops.
The workshops, led by Sexual Harassment and Rape Prevention (SHARP)-certified instructors, aim to teach participants situational awareness and prevention skills to leave them better equipped to deal with everything from harassment to potentially violent people to sexual assault. Participants will take part in verbal exercises, physical drills and discussion.
Why take an empowerment self-defense workshop?
Improve your situational awareness skills
Identify threatening situations
Learn physical and verbal strategies to counter violence
Build Self-Confidence
Develop decision-making skills
How can I sign up for a workshop?